"what impressed above all was the clarity of the language"
I've worked for over a decade as a legal proofreader and when I was looking for a law firm to write the terms of my website, I was immediately struck by SEQ Legal's templates: they were concise and consistently laid out, but what impressed above all was the clarity of the language – the plain English, the straightforward sentences. And if you're not a lawyer (or even if you are), that's what you want, because if you're going to pay for legal documents for your business, it's important that you know what they say. Of course, SEQ Legal's documents do contain legal terms, but they're a far cry from the pompous legalese and convoluted sentences that make most legal documents impenetrable to the layman. So, if you're not a lawyer, definitely consider SEQ Legal for your legal document needs; and if you are a lawyer, take a look at SEQ Legal's templates and see how a good legal document can also be an easy read.
Bertie Costello, Director, Simply Proofreading Ltd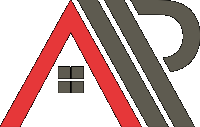 "Excellent service"
Excellent service, the templates are great, just downloaded the Privacy Policy template and will going for more... Amazing!
Merdin Bakiev, Director, Allforproperty Limited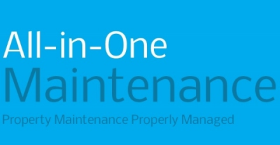 "Really helpful"
We found the templates on this website a very helpful resource. I have come back to the site numerous times over the last few months, and no doubt will be using it again. Thank you for providing such a comprehensive collection of resources. It's great for new and small businesses.
Claire Walker, Director, All-in-One Maintenance Midlands Ltd

"Invaluable"
I highly recommend the professional legal templates that SEQ Legal sells; they have proven invaluable to us here at BPM Maintenance.
James McVeigh, BPM Maintenance
"What a fantastic service"
"What a fantastic service this company provides. I requested quotations from various law firms all of which where very expensive. Then I found this site, which provided exactly what I needed at a fraction of the cost.

"I regularly use SEQ Legal templates"
As a commercial lawyer, I regularly use SEQ Legal templates - not only are they drafted in a clear, easy to understand style, they are also accompanied by useful drafting footnotes and comments which give the legal background and rationale for the clause in question. As such, the non-legally qualified draftsperson will find them straightforward to use and adapt for his own requirements.
Piers Clayden, ClaydenLaw
"This is always my first stop"
This is always my first stop when looking for contracts, I never have to go anywhere else.
James Sylvian, Digital Media Publishing Ltd
"the document we purchased was very comprehensive"
I thought the document we purchased was very comprehensive with respect to both coverage of relevant legal issues and accompanying notes.
Tim de Vere Green, Flogafone.com

"never disappointed"
Alasdair, I have to say I am never disappointed when dealing with you and your company – you seem to have truly grasped customer service and are one of the few companies to go that extra little bit too (and always really prompt).
Paul Sayer, Commercial Director / COO, intelico

"contracts were a life-saver"
As a new small publisher entering into business, SEQ's author and translator contracts were a life-saver. Being able to purchase these boilerplate agreements meant that I could adapt them to suit my needs and still have confidence that they were legally sound.
Susan Curtis-Kojakovic, Istros Books Ltd

"SEQ's templates have proven invaluable."
For those like me, that lack formal legal training, the arrangement of foot notes and optional clauses in SEQs templates have proven invaluable. I use these templates for both the preparation of new agreements and as a benchmark for negotiating or reducing risk where other parties want to use their drafting.
Abraham Myer, Onzo Ltd
"A great service"
A great service that I would wholeheartedly recommend. Alasdair walked me through a process that was a consultative approach and wasn't just out to sell me a document. The transaction was very simple and again fully checked in by Alasdair to see if it had arrived and it was what I had paid for. All new start ups and small business need to use this service and it's one that I will use again for sure.
Perry Preston, MD, PJ Preston Ltd

"More than grateful"
We are more than grateful to SEQ Legal. It's difficult for non-legal professionals like ourselves to word policies in a way that adheres to relevant legislation, by using the contracts supplied by SEQ Legal we were able to focus on the other aspects of getting our business online. We would highly recommend SEQ Legal to any other business. The document guidelines are easy to follow and the customer service we received was fantastic. Thanks SEQ!
Peter Stranney, Retro.us
"one very happy customer!"
Just to let you know, I purchased a suite of templates, and I'm one very happy customer!
Richard Gibbs

"great for small businesses"
I have previously purchased a few of your legal documents for my website and would like to state that the service you provide is great for small businesses.
Debra Anderson, CEO/Owner, Thatsshowbusiness.com

"An excellent business resource"
We wanted to run a quick competition on our website and as we hadn't done this before we downloaded the Prize Competition Rules contract. The site was straightforward to use and I will certainly take advantage of this excellent business resource in future.
Richard Bloomfield, The Workplace Depot

"I'll always be back"
Why would anyone want to pay a solicitor thousands of pounds for a contract when you can buy one from SEQ Legal? I have used them 4 or 5 times now and every time the documents are spot on. Whenever I need a contract I'll always be back.
Matt Janaway, Owner, VirtuouSEO
"Exactly what I need"
Just downloaded the templates they are exactly what I need and look very easy to use. I will be buying more - thank you for your help.
Chris Reid, Security Analyst, Void Associates
"I wholeheartedly recommend them"
I was so glad to find SEQ legal whilst trying to formulate suitable terms and conditions for my website. Their beautifully crafted legal documents are spot on for my website and have saved me lots of time and worry trying to do it myself. The amount of depth and detail in them is second to none. I wholeheartedly recommend them to anyone and urge you not to waste your time trying to do it yourself!
Warren Lovell
"It gets the message across"
Just want to let you know that I'm using your non-disclosure template and it gets the message across! Excellent. If they won't sign it I won't talk. Regards, Mike
Mike Gray